The Arkansas Waterways Commission is comprised of seven members; five members represent the five navigable rivers in Arkansas and two members are "at-large.". These members are appointed by the Governor, with the advice and consent of the Senate. Each commissioner serves a seven-year term and terms are staggered. The five representing the river basin areas are chosen from lists of three and are recommended through organized associations as qualified persons who have demonstrated experience and interest in river development.
The terms of the Commissioners expire on January 14 of the applicable year. The Commission has adopted the policy that the Commissioner serving the last year of their term would be Chair, and the Vice-Chair would be the Commissioner serving the next to last year of their term. The work of the Commission is administered by an executive director.
Jeff Rutledge, Chairman
White River
Jeff Rutledge, of Newport, represents the White River and his term expires in 2024. Commissioner Rutledge, a native of Newport, graduated from Newport High School and earned a B.S. in Plant Science from Arkansas State University in Jonesboro and a Masters in Agronomy (Weed Science) from the University of Arkansas at Fayetteville. Commissioner Rutledge has been farming full time since 1999 in Newport along the White River producing rice, wheat, corn, soybeans and milo. Commissioner Rutledge serves on the Newport School Board, Levee Commission, several industry organizations, and is President of the White River Coalition.
---
Marty Shell, Vice Chair
Arkansas River
Marty Shell, of Fort Smith, represents the Arkansas River and his term expires in 2025. As a second-generation port terminal operator, Commissioner Shell has been employed by Five Rivers Distribution for the past 24 years being able to work with his father Buck Shell, the founder of Five Rivers Distribution for 15 of those years. Commissioner Shell is active with both the Fort Smith and Van Buren Chambers of Commerce, serves as a Civil Service Commissioner for the City of Fort Smith Police and Fire departments, and is a former President and current member of Arkansas Oklahoma Port Operators Association. Commissioner Shell and his wife Shannon have been married for 20 years and have three children, Mackenzie, Avery, and Nathan Shell.
---
Phyllis Harden
At-Large
Phyllis Harden, of Hensley, serves at-large and her term expires in 2026. Commissioner Harden is primarily responsible for Legislative and Special Projects for Pine Bluff Sand and Gravel Company. She began her career with Pine Bluff in 1981. Commissioner Harden was instrumental in the initiation of Pine Bluff's most successful Safety Program, which dramatically reduced injury and illness to the company's highly productive people. She is frequently in Washington, DC lobbying for The Corps of Engineers waterway projects and funding. Phyllis is on the Board of Directors and a Past-President of the Mississippi Valley Associated General Contractors, which is the largest geographical Branch of the Associated General Contractors of America and represents contractors on the river system from the Canadian border to the Gulf of Mexico. She also serves on the Board of Directors of the Dredging Contractors of America, Washington, D.C., and is on the Executive Committee and Board of Directors of the National Waterways Conference, Washington, DC. Locally, Commissioner Harden is Vice-Chairman of the Pine Bluff-Jefferson County Port Authority Board. She was the first female commission member, and on June 23rd, 2020, she became the first female Arkansas Waterways Commission Chair.
---
Sherrel Johnson
Ouachita River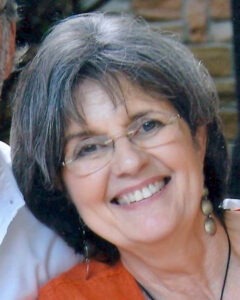 Sherrel Johnson, of El Dorado, represents the Ouachita River and her term expires in 2027. Commissioner Johnson is so closely associated with Union County Sparta Aquifer Recovery that if people can't recall her name, they refer to her as the "water woman" or "that Sparta woman", a moniker she readily accepts. Commissioner Johnson first dedicated herself to Sparta aquifer recovery in 1997, following the Arkansas Natural Resources Commission's (ANRC) 1996 designation of Union and four contiguous South Arkansas counties as the state's first Critical Groundwater Area. Commissioner Johnson earned her B.A. in political science at Southern Arkansas University – Magnolia, and her A.A. from South Arkansas Community College in El Dorado. Her husband Ben is an Arkansas historian, author, and recently retired history professor who held the John G. Ragsdale Endowed Chair in Arkansas Studies at Southern Arkansas University in Magnolia.
---
Vacant
Mississippi River
The commission appointment representing The Mississippi River is currently vacant with a term that expires in 2028.
---
Mike Lowe
Red River
Mike Lowe, of Texarkana, represents the Red River and his term expires in 2029. Commissioner Lowe is a third-generation farmer, farming land adjoining the Red River. Commissioner Lowe serves on several levee and drainage districts in his area, including the Arkansas Levee Task Force, and was a member of the Arkansas Farm Service Agency State Committee. Commissioner Lowe and his wife Diana have one daughter and two grandsons.
---
Matthew King
At-Large/Economist
Matthew King, of Little Rock, serves at-large/as economist and his term expires 2023. Commissioner King is the Senior Vice President, Administration and Advocacy with the Arkansas Farm Bureau Federation. He has a degree in agribusiness from Arkansas State University and a Masters in Agricultural Economics from the University of Arkansas. Commissioner King is a member of the University of Arkansas College of Agriculture Deans Advisory Board and serves as administrator for the Arkansas Soybean Promotion Board. Prior to coming to Farm Bureau, Commissioner King was an economist with the USDA Foreign Agriculture Service in Washington, D.C.